LIENS LUTTE - WRESTLING LINKS
Gutpunch - Ballbusting


Visites depuis le 14/04/2005



http://www.geocities.com/ladronfr/
http://www.geocities.com/phunn_a_yung@swbell.net/fileshare/fileshare.html
homepage of Mr.Legs !
http://www.luchamos.com/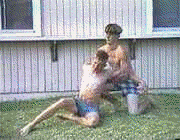 http://www.geocities.com/WestHollywood/Heights/7164/wrestling.htm
------------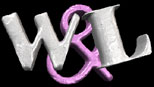 W&L pits tough fighters from a range of martial arts disciplines (wrestling, judo, sambo, pancrase, free fighting etc) against each other in uninhibited NHB competition. Videos are available through the website. Lots of pics.

W&L met aux prises des combattants issus de divers arts martiaux (lutte, judo, sambo, pancrace, combat libre etc.) qui se donnent à fond dans des bagarres sans règles et sans arbitre. Les vidéos sont disponibles sur le site web. Nombreuses photos.



http://www.wrestlevideo.com/

--------------------------------------------------------------




Un de tes sites favoris n'est pas ici ?? envoie moi un E-mail avec le lien
Your favor website is not here ?? send me an E-mail at
wrestlinggay@gmail.com